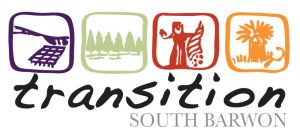 Transition is a worldwide movement, where a grassroots community comes together to explore ways that a town or region can transition to a truly sustainable, resilient and happier future for everyone.
See our about us page for more information.
TSB's primary focus is on the postcode 3216 (including Belmont, Highton & Grovedale), in Geelong, Victoria.
---
SPECIAL PROJECT: GROW IT – EAT IT
A Celebration of Local Community Food in 2018 – 9 Community Events!
Grow, Learn, Eat, Cook, Share, Connect
20th October – 10th November 2018
(Big Saturday featuring David Holmgren 27th October)
Free cooking classes, food growing workshops, talks and film to engage, inspire and connect you with local food and community.
Check out the Grow It – Eat It page for full program info.
Places are limited for some events, so get in quick!